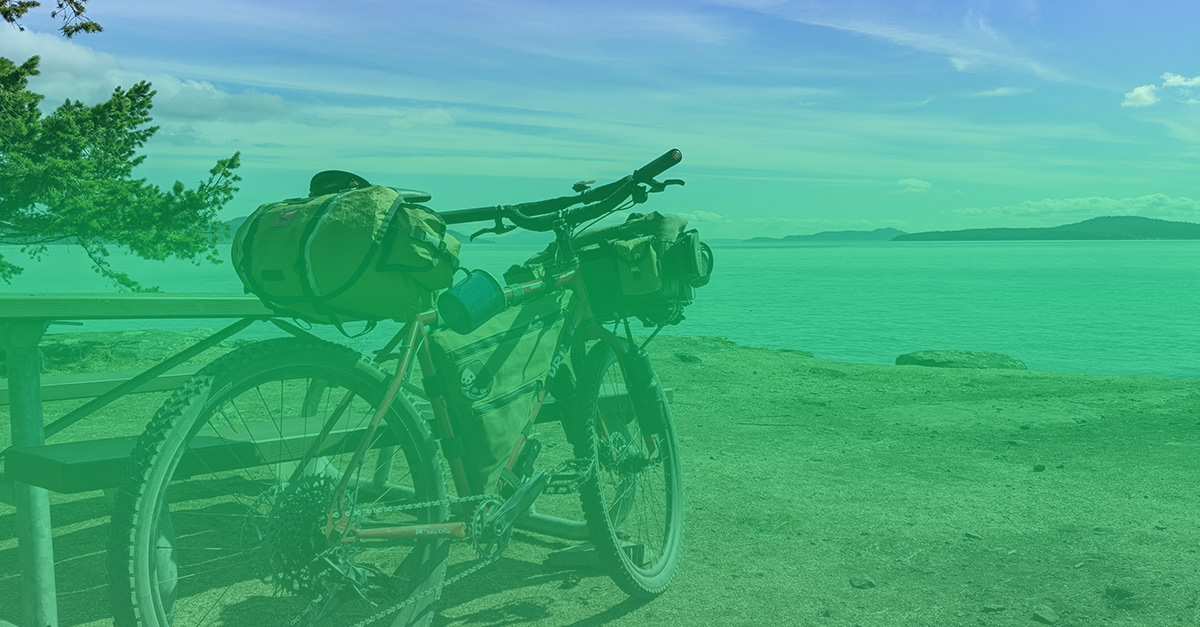 I love bike camping. It's the highlight of my summer. It has brought me a connection to the outdoors, a vibrant & caring community, and a better relationship with my body.
Bike camping is exactly what it sounds like. You strap everything you need to camp to your bike (by any means possible), choose a campground (or trail) and camp.
While there are many ways to bike camp, I want to be super clear. If you are camping and riding your bike to get there, you are doing it right (congratulations 🎉).
You do not need the latest, greatest gear, bike, or tech. To be a bike camper, you just need a bike, some camping gear, and a way to attach it to your bike.
Chances are, if you are already riding a bike, with a few adjustments, it will make a great "bike camping bike."
Why should you? Let's discuss.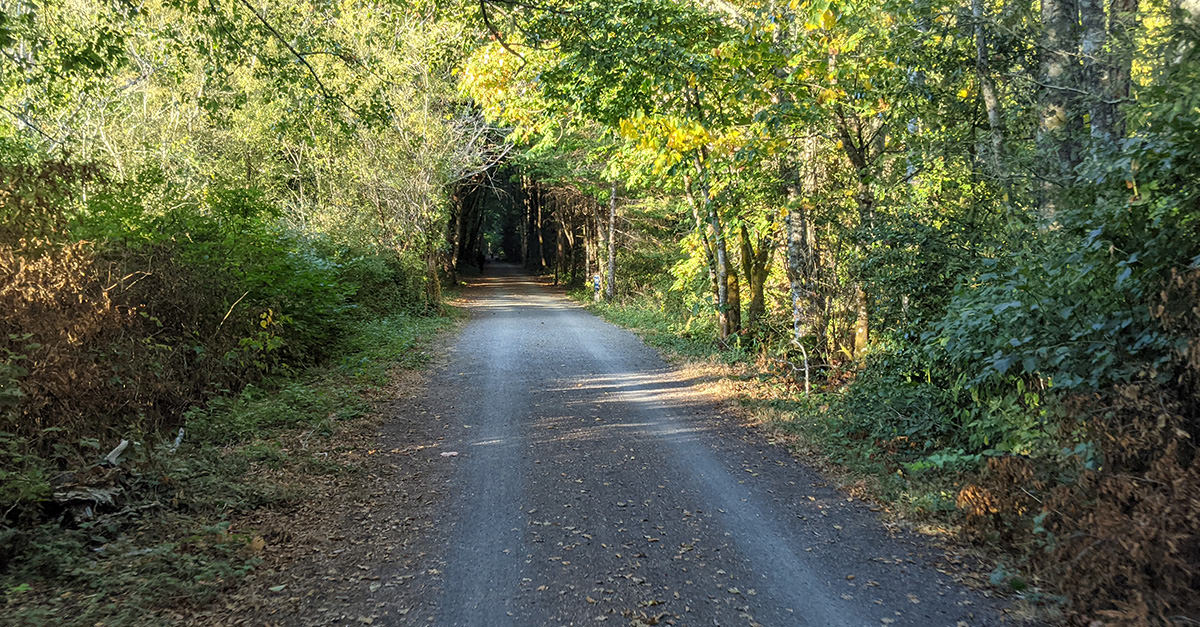 Connection to The Outdoors
As a web developer and educator, a lot of my life is far removed from the outdoors. I love the internet, but I often crave a more genuine connection with the world around me.
There is something about moving slowly through the outdoors, noticing the people, animals, and geography of places that is missed when travelling by vehicle. Moving slower connects you a space and takes you places cars can't.
The journey becomes an important part of the experience, not a step before the experience.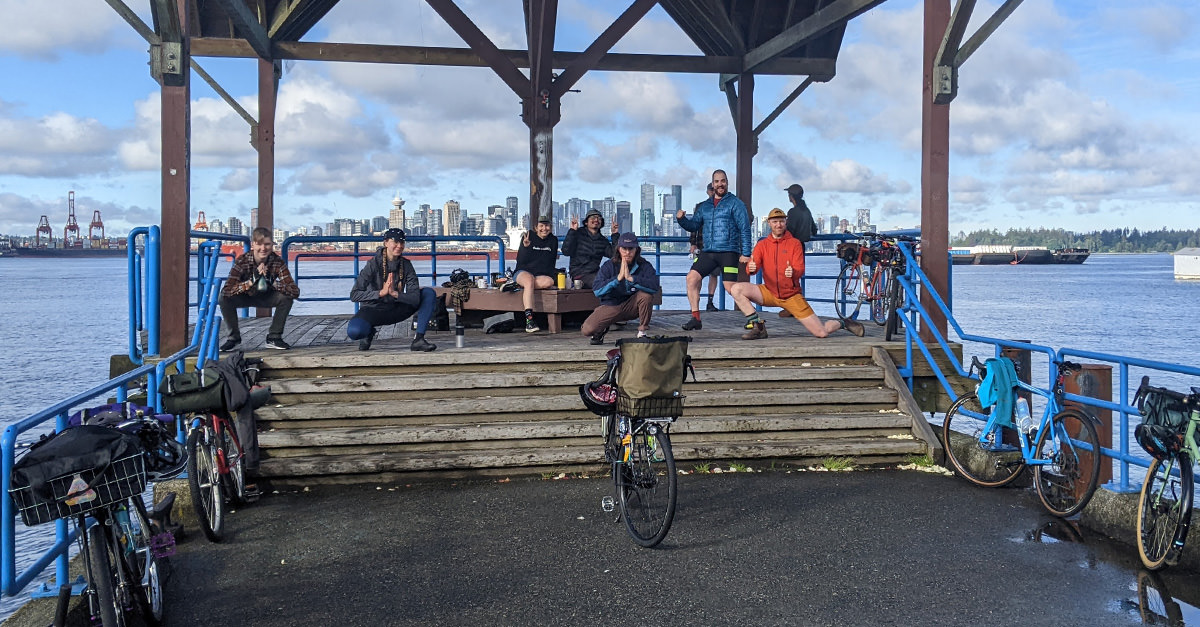 Connection to a Community
This might be Vancouver-specific, and I might just be gushing about my city here, but the bike riding community here is so strong.
I am lucky to be part of a community of over 50 - 100 people who love to ride their bikes outdoors.
So much so that we meet every Friday morning to make coffee together, boiling water with camp stoves.
I started going to @coffeeoutsideyvr two years ago. It was intimidating at first, but now I am constantly bumping into people outriding around the city, which is rare.
This is where my love of the internet and riding bikes collides; much of this community is connected via Instagram. We watch each other's rides, get inspired, celebrate each other's accomplishments, and plan impromptu beach days and trips.
If you're looking for a community like that, you should join us. Follow @coffeeoutsideyvr on Instagram for the location, bring a coffee (or tea, or just good vibes), and make some friends.
Any bike will do. You do not need a fancy bike to be welcomed. All bikes are great bikes.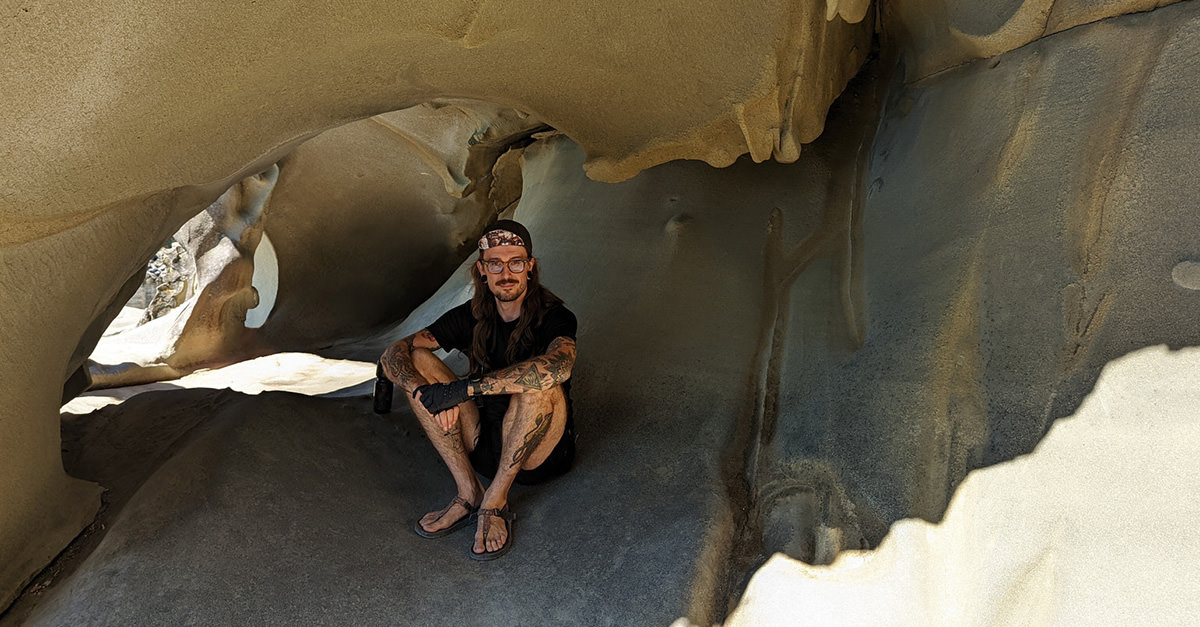 A Better Relationship With My Body
Most days, my body and I are on pretty good terms, but there are days when I wish I were more fit, cut, or had a six-pack and I am not so kind to myself.
Riding bikes long distances to campgrounds challenges my opinion of my body on those days. It shows me it is powerful, strong, and can accomplish great things. It can go great distances, haul heavy gear, and is a source of happiness for me. It can take me to where I want to go.
It is not just a thing to be sculpted and presented, but it can be used for me by me to take me places I want to go and be a connection to the world around me.
Riding bikes long distances to the places that fill me with joy shows me that my body is capable and worthy of celebration.
Conclusion
Bike camping has taken over my life over the last few summers as COVID locked down international travel. It's shown me my province and myself through new eyes.
You should give it a shot.