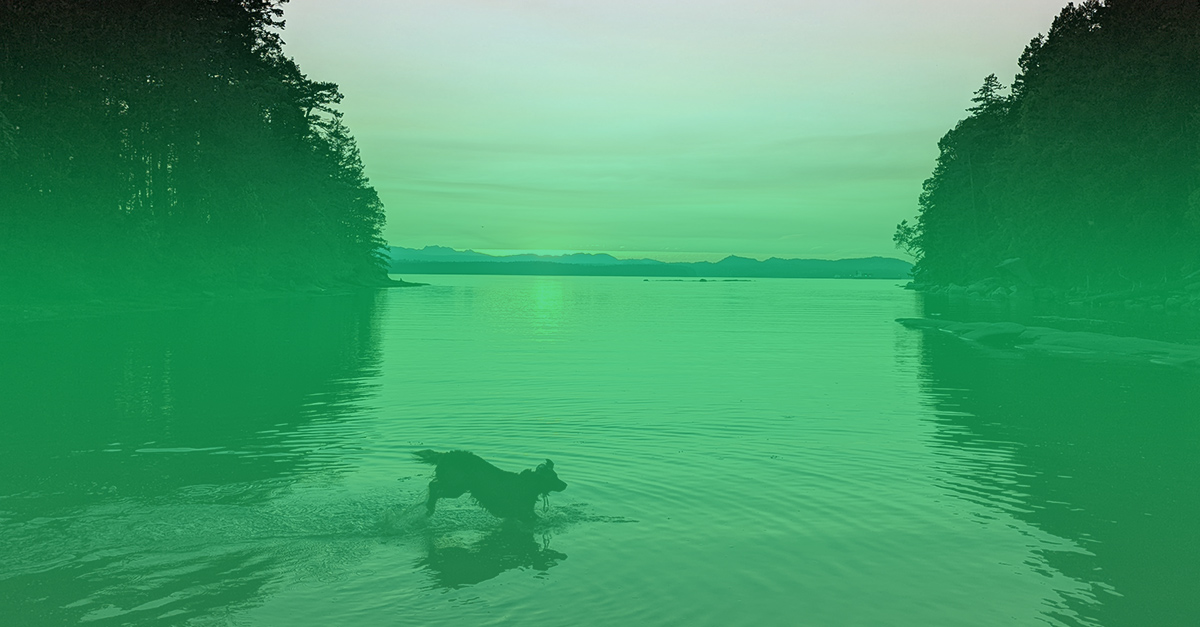 Note: Gabriola Island is the traditional and unceded territory of the Snuneymuxw First Nation. Learn more here.
… And the crown goes to Gabriola Island 👑.
Hot takes, I know. First off, all the Gulf Islands are great, and there are some I've never been to, and if you have a favourite different than me, all good, you do you. This is just my pick for the 2022 bike-camping season, which includes: Porpoise Bay, Alouette Lake, Galliano, Gabriola, and Salt Spring. So if your favourite isn't on the list, maybe I'll get to it next year.
First, let's talk about what makes a great island for bike-packing. My top priorities are:
How close is the campground to a grocery store/town?
What is there on the island to do, and how do you get around?
How cool is the campground?
How do you get there?
Let's break down why Gabriola is my pick.
How close is the campground to a grocery store/town?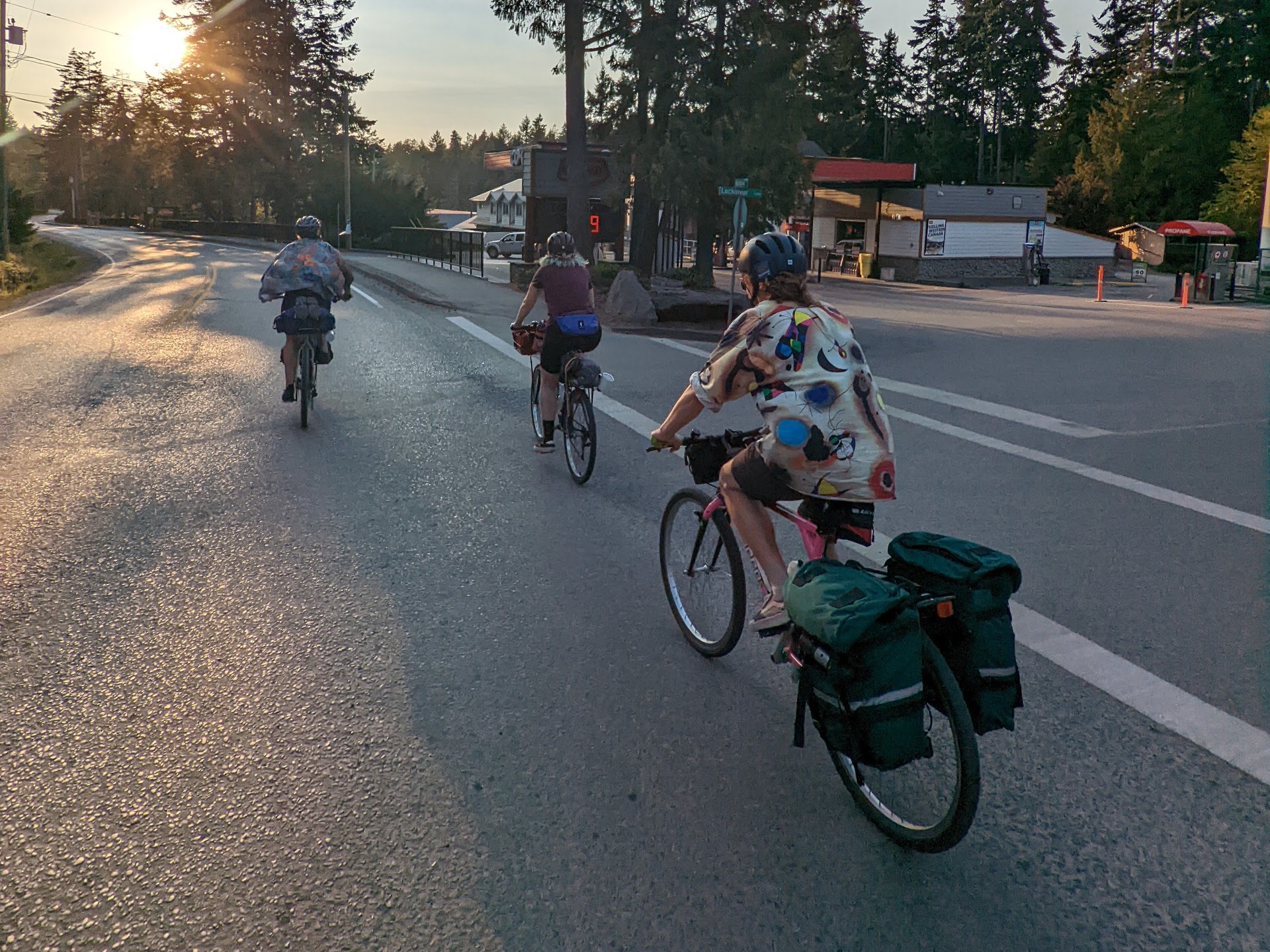 Gabriola wins this with ease. The town centre on the island is a 10-minute ride away and has a great Nester's (a grocery store) with options for everyone. There is also a liquor store there if you would like a cold one at the campsite.
While close, the massive hill from Descanso Bay campground is not to be underestimated. It's relatively short but pretty steep (~3-6% grade).
Also, the farmer's market has some delicious treats Saturdays from 10:00 am - 2:00 pm May 21 – October 8 (Check this website for dates).
This is my main gripe with Salt Spring. While I love the island, and it has some of my favourite things to do, Ruckle is pretty far off.
What is there on the island to bike to, and how do you get around?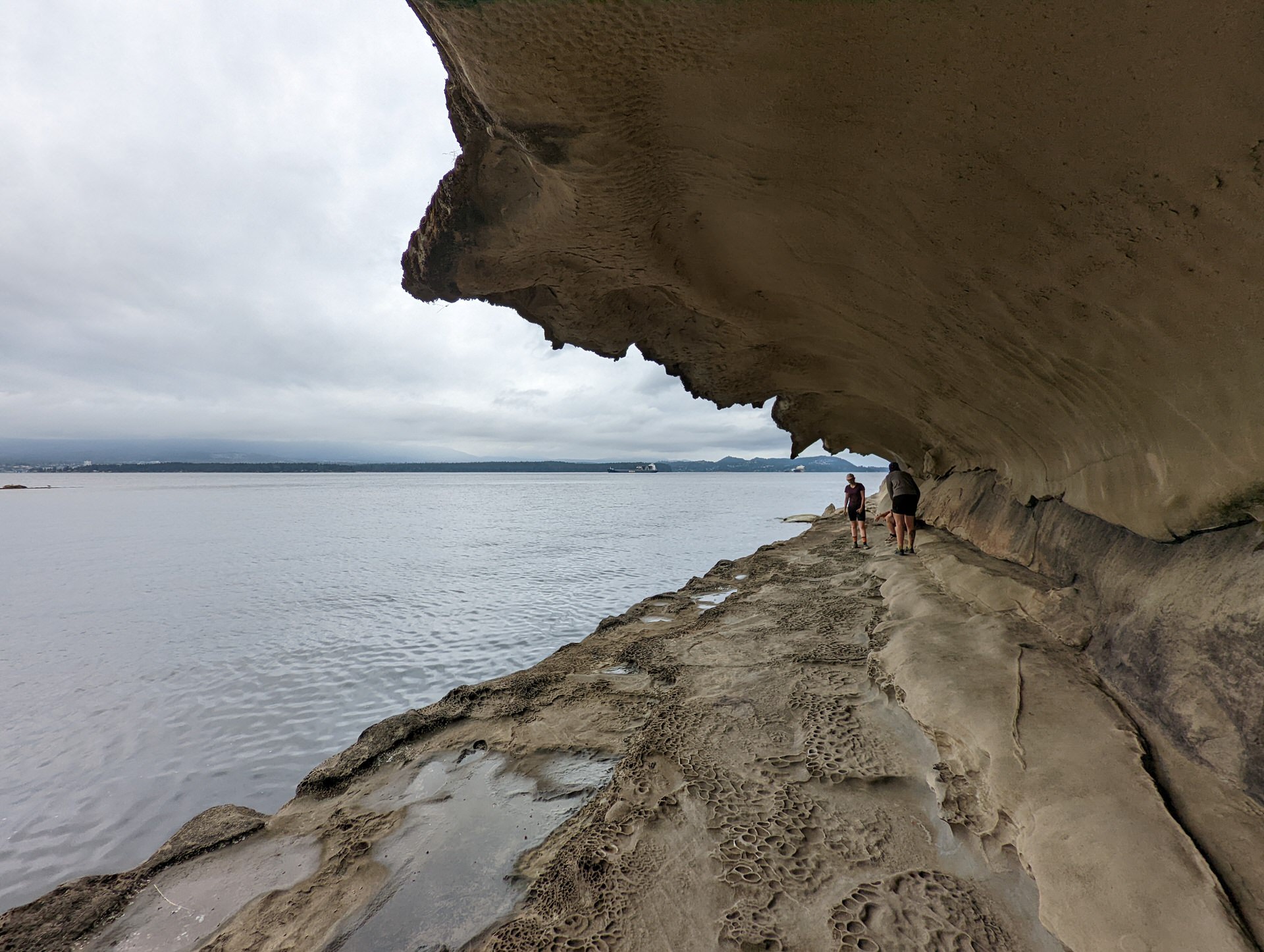 I think bike camping is best done over three days:
Day one: Get to camp and celebrate.
Day two: Explore where you are.
Day three: Say goodbye and ride home.
Gabriola has a decent amount to do between the farmer's market, the Malaspina Galleries, the extensive trail network, the alpaca farm, cidery, and provincial parks, you'll be hard-pressed to do it all over a weekend.
The best part of trying to accomplish everything you'd like to do is the extensive trail network in the centre of the island. I would recommend picking up the bike trail map from the farmer's market.
This makes travel safe, fun, and more than just transporting yourself from place to place.
This is also another reason for my pick over Salt Spring. Anyone who has made the white-knuckled trek from Ruckle to Ganges knows the fear of that busy, skinny stretch of road.
How cool is the campground?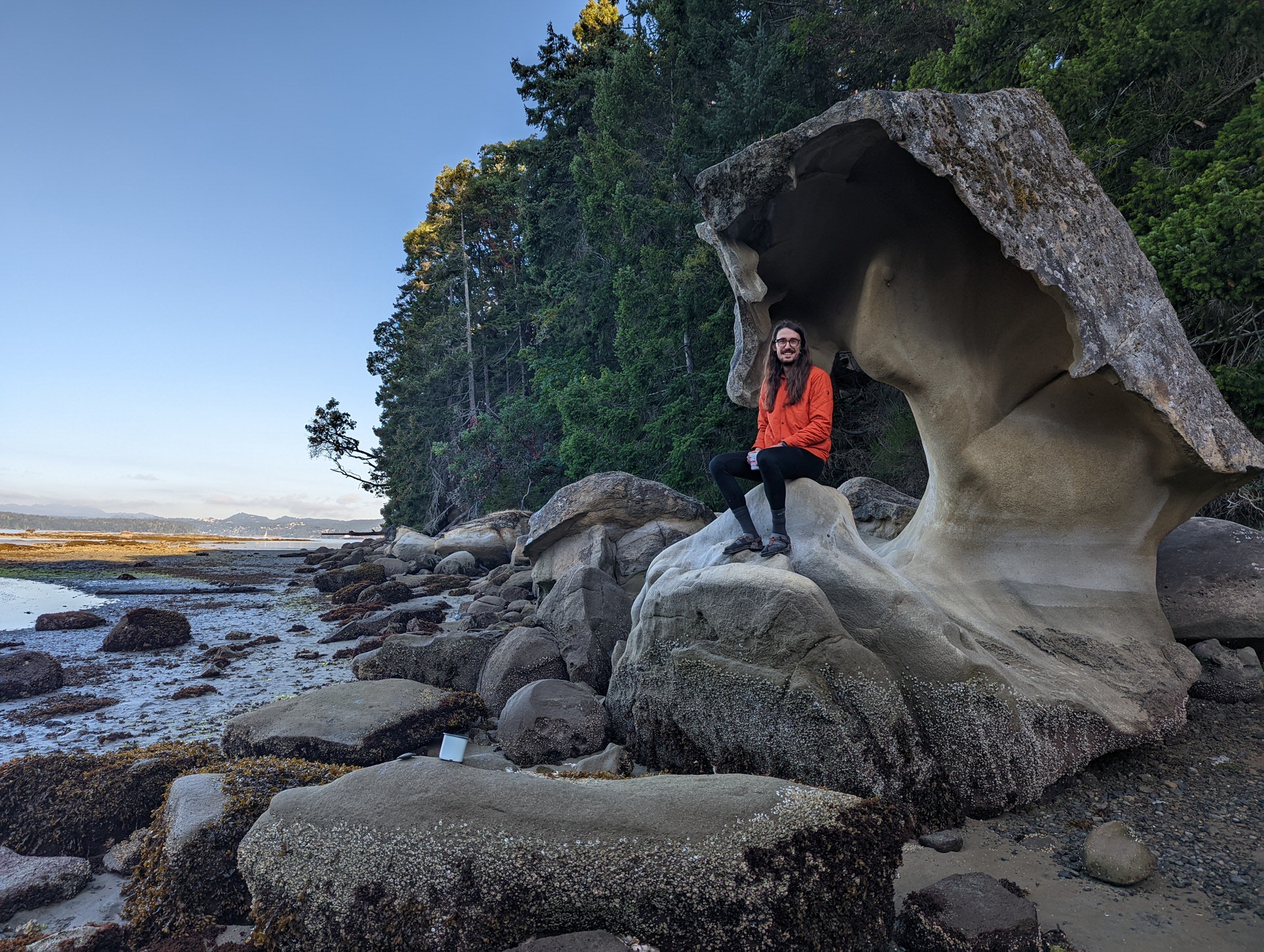 So Gabriola doesn't win this one for me. The campground is nice, quiet, and has potable water and outhouses, but compared to Ruckle (where you sleep 20 feet from the ocean) and Montague Harbour (which has some of best sunsets of any island), it comes in third.
That's not to say the campground and bay isn't beautiful there (it is), it's just got some really stiff competition.
Also, the campsites are pretty close together, so make friends with your neighbours.
How do you get there?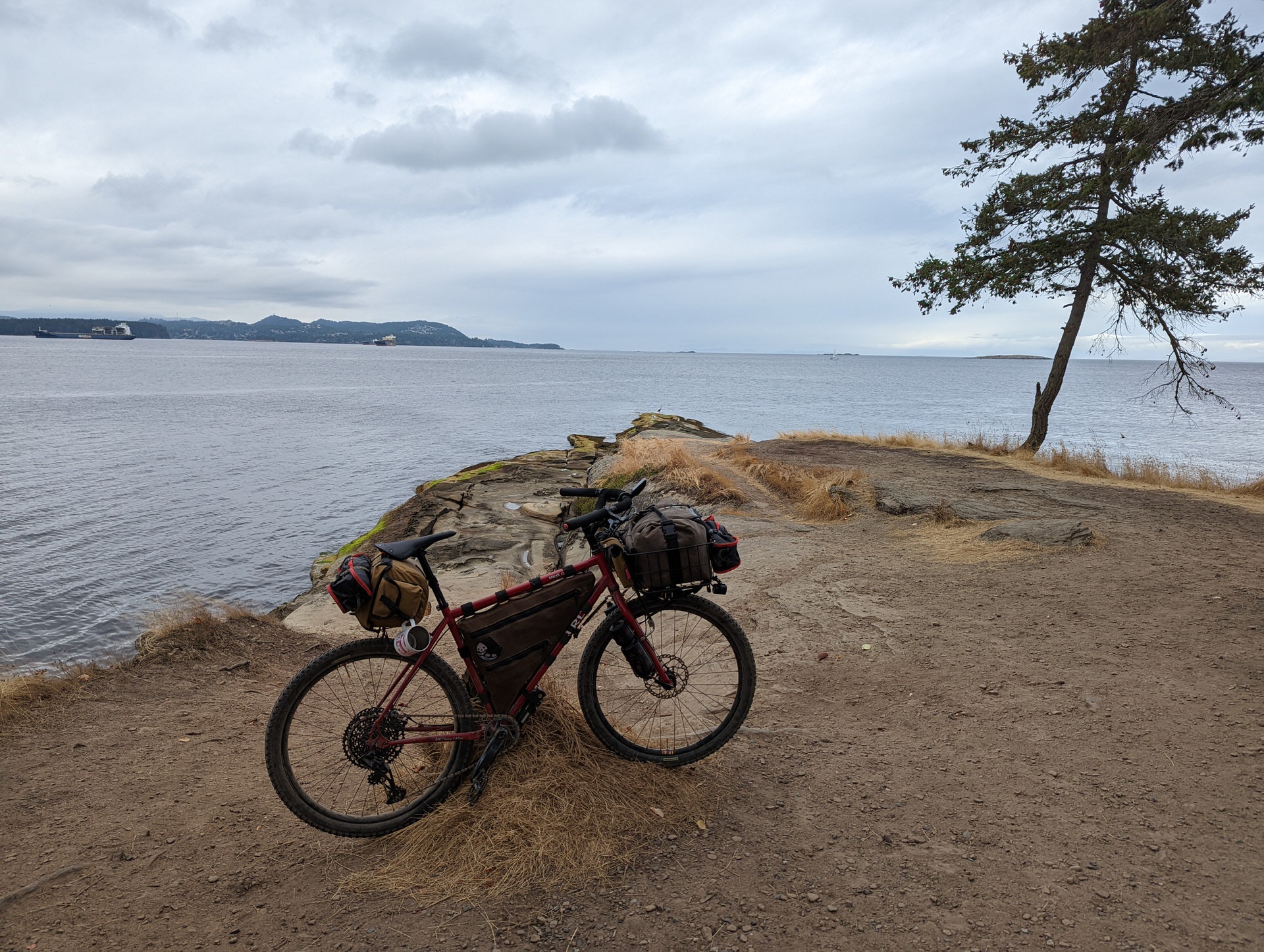 Honestly, this just okay? Marine Drive from Vancouver is a fun ride as long as the motorists are in a good mood. There are some steeper climbs and rolling descents that are worth the trip, but I wouldn't call the ride there a highlight.
The thing to watch out for on this trip is making it to the connecting ferry. Be ready to give it the gas off the Horseshoe Bay ferry.
Conclusion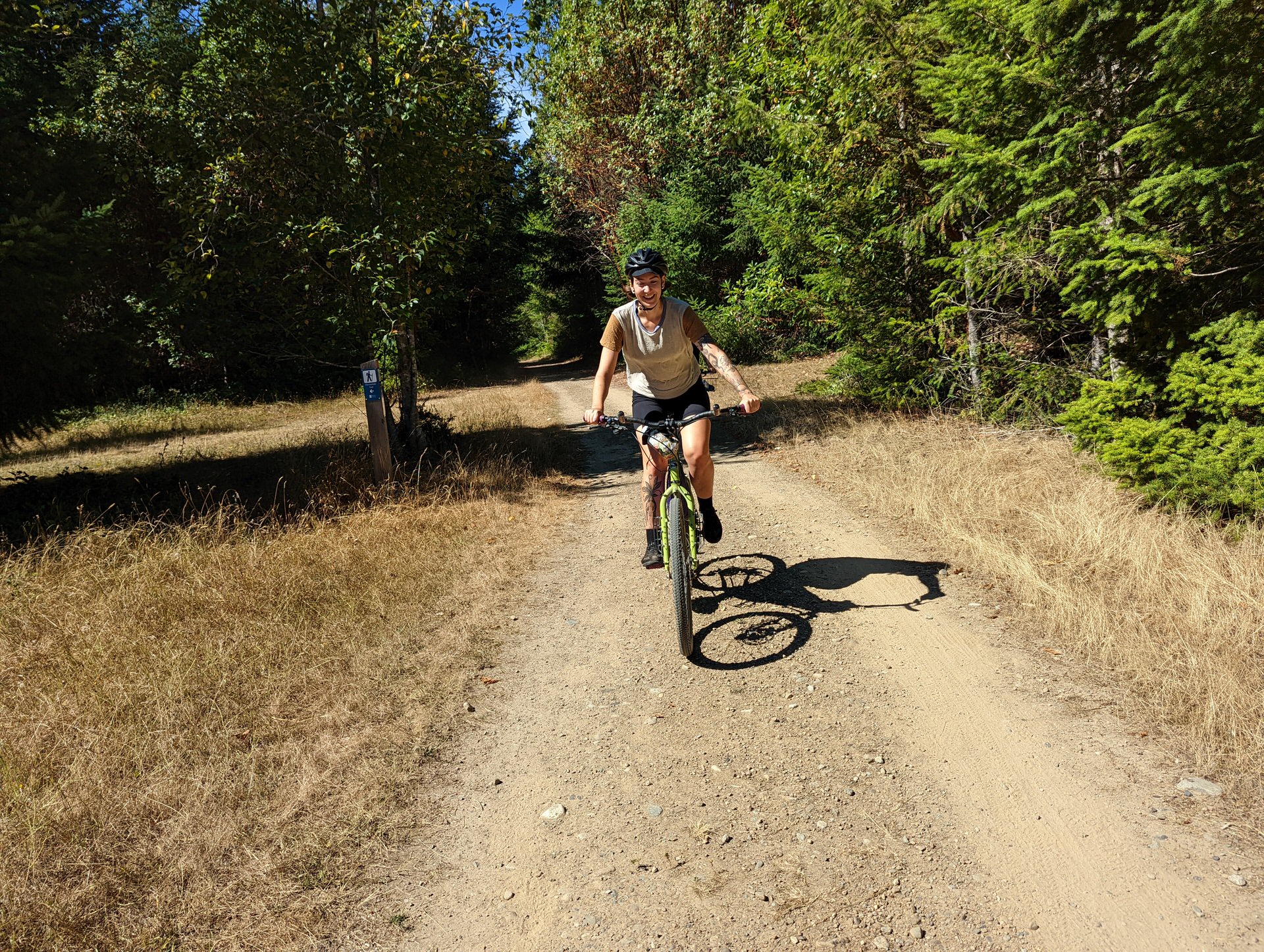 When comparing bike camping locations from your doorstep in Vancouver, it's easy to sound like one is great while others fail to compare; but honestly, every one I've done has been amazing and you should give any of them a shot.
That being said, Gabriola left a real impression on me. There was a sense of wonder riding the trail network, a sense of ease being close to a town, and it felt there was something rad to check out around every corner.
I can't wait to go back and fill out my list of unvisited islands next year and come back with a new pick.